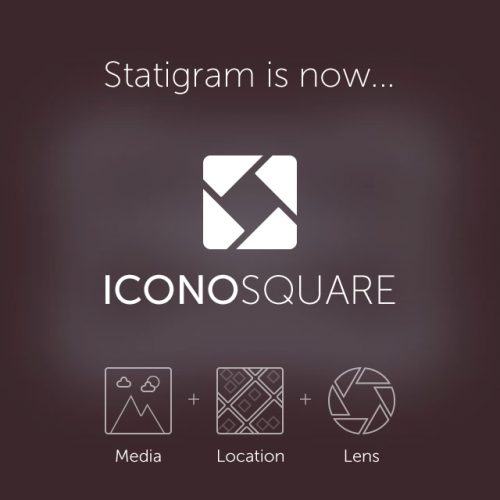 Yesterday evening, Statigram – the stat site that analyzes your Instagram account – announced they've changed their name to Iconosquare. While many companies go through these identity crises, changing from "statigram" to Iconosquare seems to separate it more from the photo-taking giant that they're best known for analyzing.
Will it hinder the amount of people using it? No, probably not. But after having built its brand on an easy-to-remember name it will be interesting to see how they further develop the side of themselves for which they went through the name change to begin with.
How will they be helping users further manage activity and engage with their community? Time will tell.
In the meantime, it's worth signing up for an account if you haven't done so already: www.iconosquare.com. To read the full announcement, go here.